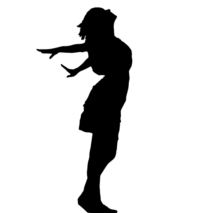 Mona's Story
It was devasting. I was unable to go out and stayed in most of the time. After testing positive for C. difficile, I was put on medication and was fine until several days off the medication and then problems returned.
My first diagnosis was on 6/23/15 after a visit to the Urgency Room. I had a CT Scan which showed colitis and a stool sample positive for C. diff. I was prescribed Vancomycin; however, a few days after I finished the medication, symptoms returned. Another round of medication, symptoms returned.  My doctor prescribed Metronidazale for two weeks and again for another two weeks.  On 8/25/15, I had an appointment with MN Gastroenterology and was prescribed a two month "taper treatment" with Vancomycin. I continued to have problems.  On a 12/4/15 appointment with Dr. Hanouneh at MN Gastroenterology, my stool samples were tested for several things.  The result was a second diagnosis of C. diff. I contacted Dr. Alex Khoruts for an intestinal microbiota transplant. I continued Vancomycin until my capsule IMT on 3/31/16.
I received my life back and was able to return to a normal routine. I am so thankful I was included in this research study!